Moran Theater At Jacksonville Center for the Performing Arts | Jacksonville, Florida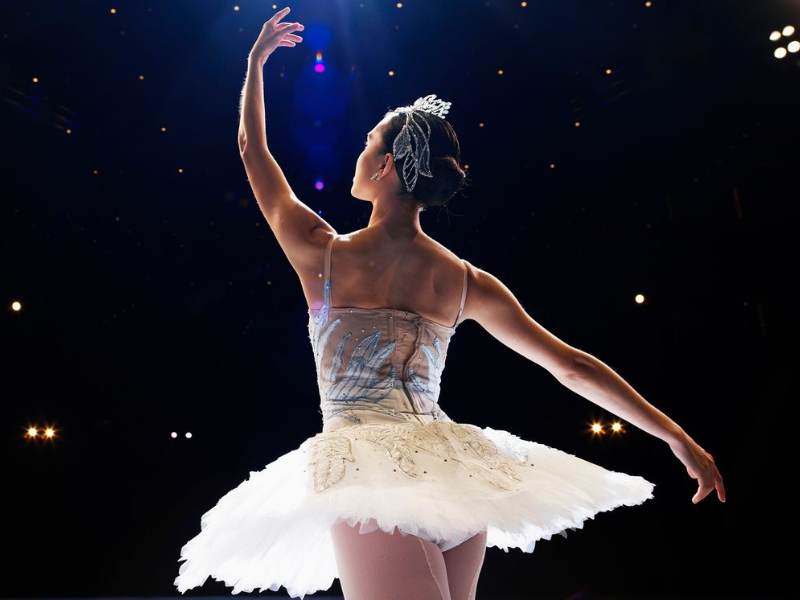 This fall, your Saturday night deserves a little Grace! The Grace Conservatory is set to play at the Moran Theater at Times Union Center on Saturday, November 18th! Just recently, the company announced that for one night, two hundred and fifty dancers and about a hundred musicians will present their much-awaited ballet production entitled "Handel's Messiah." For two hours, bask in the glory of these talented dancers who will bring their A-game to the stage in traditional ballet form. Jacksonville is home to the best dance troupes in all of North America, and the auditorium located down at Times Union Center is tailored to present such a delicate performance for over three thousand people in the audience. The Grace Conservatory has long been dedicated to training dancers of all ages, and this show is extra special because 100% of ticket sales will be donated to various charities in the area. Don't hesitate to reserve your seats today!
Watch the Grace Conservatory present this year's special ballet production entitled "Handel's Messiah" down at Moran Theater at Times Union Center on November 18th! The production will feature about two hundred and fifty dancers from the school accompanied by a hundred musicians to bring this story to life.
Founded seven years ago with its headquarters based in Ponte Vedra, Florida, the Grace Conservatory's mission is to use dance as an expression of its inherent gracefulness. Their organization is fully devoted to providing every dancer, regardless of age, an encouraging environment where everyone is given equal opportunity to grow and further excel when it comes to their dance education.
Moreover, the dance studio strives to deliver the highest quality of training at the same time prioritizing the unique talent of each individual. "We wish to encourage our students to achieve their fullest potential – to support them as they grow artistically and academically and develop into well-rounded individuals – nourished in body, mind, and spirit," their official website shares.
Headed by Kristina Robison, this organization has been her lifelong dream after earning a degree in Dance at the Texas Women's University, still known as one of the premier dance conservatories in the US. Following this, Kristina danced professionally in New York City for two years and was later featured in the David Shen Dance Group. She has choreographed and taught dance for over fifteen years in four different states and in nine different studios.
The Grace Conservatory aims to deliver the best dance education, and a recent client who enrolled shares how the dance studio possesses a number of both professional and kind ballet teachers. "Our values drive us to excellent instruction in a kind environment. Whether or not your child forms a lifelong love of dance, we will love her and work to build her confidence and dance technique."
The Moran Theater, located at Times Union Square, is acknowledged by critics as the most in-demand performing arts center
Interested viewers should take note that 100% of ticket proceeds will be donated directly to various charities within the area. If you need another reason to attend this event, this is your sign! Invite everyone you know and buy your tickets today for a wholesome and exceptional evening of traditional dance!