Moran Theater At Jacksonville Center for the Performing Arts | Jacksonville, Florida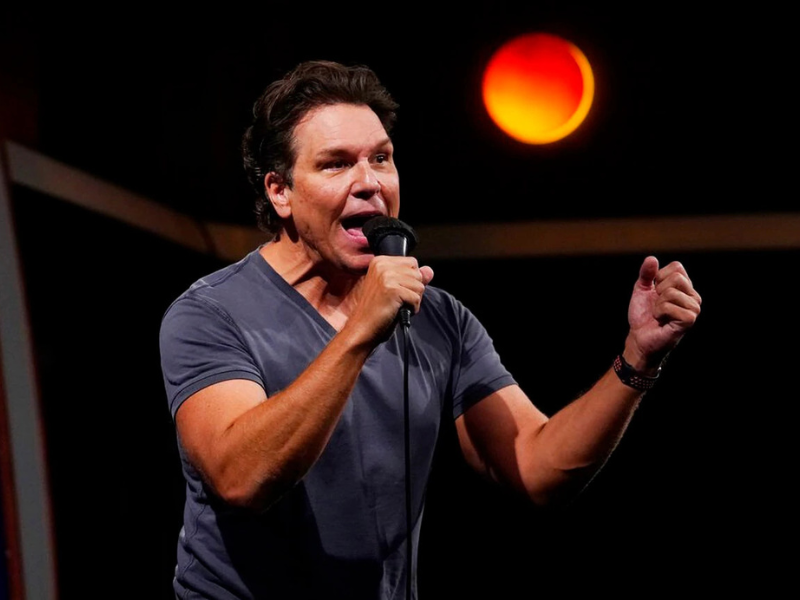 The long-time comedian Dane Cook is proving that he's never going out of style with an all-new comedy show that's sure to keep you laughing all night long! Dane Cook just announced an upcoming comedy tour around the United States. The trek is taking him to all major cities, including a long awaited stop in Jacksonville Florida.
The Perfectly Shattered tour is Dane Cook's way of reinventing the public eye's view of him - and he's coming to show everyone that he's still one of the best standup comedians in the game. Catch him live when he hits Moran Theater at Times Union Center on Sunday, the 5th of November, 2023! This is going to be a fantastic night you won't forget.
Come to the show with all your friends to have an amazing time! Tickets are on sale right now. Hurry up and secure yours before the show sells out.
Reminder: The show is for ages 16 above.
Dane Cook is one of the most famed stand up comedians of the 2000s. At the peak of his career, he sold out Madison Square Garden and making over $20 million every single tour. He also starred as an actor in hit films such as 2007's Good Luck, Chuck. Another achievement are his double platinum-plated comedy albums such as 2005's "Retaliation." This was back when double platinum meant hard units sold - not just streams! So it's a fact to say Dane Cook is one of the most popular and successful standup comedians of all time.
Dane Cook is well-known for his legendary stand up comedy shows. This is due to the fact that he has an unparalleled stage presence, and takes into account the mood of the audience with his jokes. Some of his other record-breaking comedy specials include "Vicious Circle," "Isolated Incident," "Harmful if Swallowed," "Tourgasm," and "Rough Around the Edges: Live from Madison Square Garden." And when he's not up on stage giving fans a good time, you can find him starring in hit comedy movies. Some of his best movies are "My Best Friend's Girl," "Dan in Real Life," "Employee of the Month," "Waiting…" and more.
A great achievement by the comedian was becoming the second comedian (after Andrew Dice Clay) to sell out Madison Square Garden.
More recently, he released his latest comedy special "Above it All" through Moment, an emerging platform. The special was a success and quickly rose to the top of the comedy album charts! In this album, he re teamed with the famous director Marty Callner and they held a premiere event at the World Famous TCL Chinese Theatre. He also has an upcoming documentary, "Brace for Impact: The Dane Cook Story."
He's been up to so much these past few years, reviving his comedy career. Adding to all those is his announcement of an upcoming stand up comedy tour! The Perfectly Shattered tour is going to be epic, you can't miss out on it. The show will stop in Jacksonville, Florida at the Moran Theater at Times Union Center on Sunday, the 5th of November, 2023. Save the date and catch the show with your friends!
Tickets to Dane Cook's The Perfectly Shattered Tour are on sale right now. If you want to get your hands on tickets, secure them right now before it's too late!