Moran Theater At Jacksonville Center for the Performing Arts | Jacksonville, Florida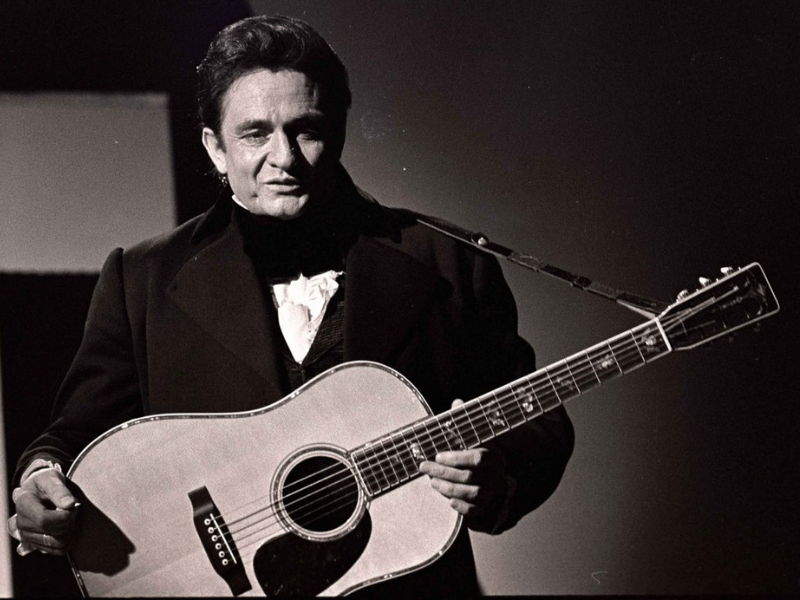 Behold the illustrious life of the five-time Hall of Famer on November 28 as Johnny Cash - The Official Concert Experience hits the Moran Theatre! Aboard its inaugural national tour, this first-of-its-kind production will stop by at least eighty-five cities, with a one-night show set for Jacksonville, Florida. Here, the Moran Theatre at Times-Union Center will lend its stage, promising fans the best comfort and acoustics available in the concert industry. Through advancements in audio-visual tech, the world has successfully recreated the image of the late Grammy Legend Awardee Johnny Cash in stunning, life-like definition! The concert–featuring video archives of previous performances–will send crowds roaring to perennial classics like "Ring of Fire'' and "Folsom Prison Blues." Exclusive stories. Backing bands and artists. And narration by John Carter Cash. Enjoy all these and MORE from the next level of LIVE music entertainment. Buy your tickets now!
The Man in Black is back! Johnny Cash - The Official Concert Experience will visit the Moran Theatre at Times-Union Center on November 28 for a celebratory night honoring the late American music icon.
In collaboration with the Johnny Cash Estate, this cutting-edge concert production will tour eighty-five cities across the United States. It has seven shows in Florida–four this year–with a special one-night-only outing here in Jacksonville. The Moran Theatre will play host, offering its unparalleled acoustics, rows of high-end seats, and fully furnished on-stage facilities.
Thanks to the latest breakthroughs in audio and video technology, fans can once again witness the larger-than-life presence of the multi-awarded musician! From the first verse uttered, Johnny's rich baritone voice will flood the hall, backed LIVE by talented bands and vocalists. "Folsom Prison Blues." "Ring of Fire." "I Walk the Line." Expect nothing less than the greatest hits that defined decades of country, folk, gospel, and rock!
John Carter Cash will narrate the event, detailing several never-before-heard stories from his father's life. Exclusive footage will be projected to an overhead ultra-definition screen, in addition to video archives of the superstar's past performances. The exhibition will also display hand-picked clips and episodes from ABC's The Johnny Cash Show, featuring excerpts of interviews with Carl Perkins, the Statler Brothers, and June Carter Cash.
Johnny Cash has one of the most STACKED resumes in recording artist history: THIRTEEN Grammy Awards, FIVE major Hall of Fame inductions, and countless other accolades beyond and in between. He has also sold over ninety million records globally, with dozens of gold and platinum certifications. In 1996, Cash received a Kennedy Center Honor for a lifetime of contributions to American culture.
"My father's music has resonated deeply with fans around the world, and we're looking forward to bringing this music experience to cities across North America," John Carter Cash said in an official statement. "I will help narrate the evening and share some intimate stories from my father's personal life and career in music."
Grab your tickets now for the BIGGEST commemorative music event of the last decades! Johnny Cash - The Official Concert Experience is coming to you LIVE on Tuesday, November 28, at the Moran Theatre in Jacksonville, Florida.