Moran Theater At Jacksonville Center for the Performing Arts | Jacksonville, Florida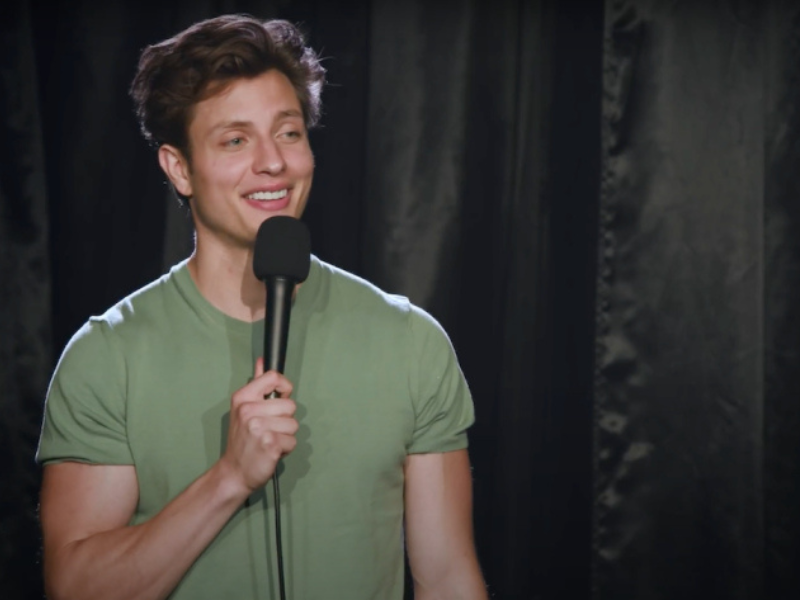 Matt Rife is one of those people who rose to virality on TIkTok. Even then, people can't get enough of this man. Combine his hilarious jokes, dashing personality, and handsome looks, you get the ideal man. The comedian is one of the fastest-rising talents of this generation, all thanks to the millions of views on his social media platforms! Matt Rife isn't stopping there though, he's taking the world by storm in an upcoming world tour!
In case you haven't heard, Matt Rife is gearing up for a world tour. The trek is taking him to major cities all across the globe, including a highly anticipated stop in Jacksonville, Florida! By now, we're sure you can't contain your excitement. That's why we're here to spill all the details about his upcoming show.
He's bringing his standup comedy act to the Moran Theater at Times Union Center on Saturday, the 7th of October, 2023! It's only a few weeks away. Tickets are on sale right here! Secure your tickets to the show by clicking 'GET TICKETS' right now. You don't want to miss this!
The obsession with Matt Rife hasn't died down. He's still one of the most sought-out comedians right now. Probably because of his hilarious jokes, most likely because of his drop-dead-gorgeous looks. The comedian wasn't always this popular though, before all this was a normal guy trying to break into the industry. However, he has taken the world by storm all thanks to TikTok! Right now, Matt Rife is focusing on meeting his fans from all over the world. The announcement of the Problemmatic World Tour brought joy to his fans!
Wild things are always going on at Matt Rife's shows. Recently, he just had a bra thrown at him while he was up on stage in Atlantic City! "It went down when Rife was flirting with an 85-year-old woman who had flown all the way from Florida for the show, she got pelted with a bra," an eyewitness from the show said. They further elaborated that Matt Rife was "taken aback" because "why would someone throw something at an 80-something-year-old." Crazy, right?
Well, Matt Rife and his fans are always up for surprises! Who knows what other hilarious things are going to happen at his show in Jacksonville? You have to find out for yourself when Matt Rife sets the roof on fire at the Moran Theater at Times Union Center on Saturday, the 7th of October, 2023! This is going to be the best comedy show ever, and you get the opportunity to see the dashing Matt Rife live in person. Now, this is the time for you to call up all your friends because you're all coming to see this show! It's a once-in-a-lifetime chance to see Matt Rife live, so bite the bullet and secure your tickets right now.
Tickets to Matt Rife's Problemattic Tour in Jacksonville, Florida are up right now! If you want to see him live, you better secure your tickets as soon as you can. Be as fast as you can because tickets are selling fast and these are about to get sold out soon!